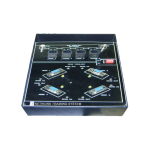 We have developed and are continuously developing products for easy understanding of Networking Concepts. These are both in form Trainer Kits (Hardware) and Simulation Software. Examples are Hardware & Network Trainer, Networking Training System, LAN Protocol Simulation & Analyzer, Network & Internet Security Trainer Software etc.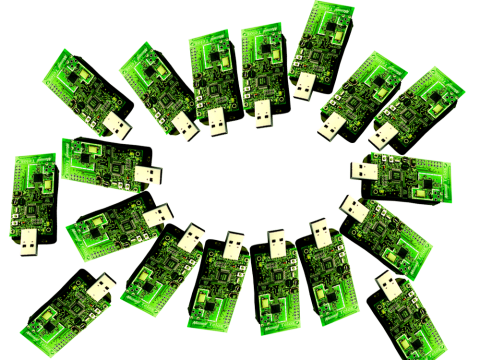 DESCRIPTION
VPL-WSNT-14 is a powerful set of IEEE 802.15.4 nodes and sensor boards for medium size  deployments. It will let the user implement complex networking configurations as well as acquiring data from state-of-the-art sensors. It also includes a standalone 802.15.4 - Ethernet Bridge able to cope with a large number of nodes and to easily configure the nodes and the network itself.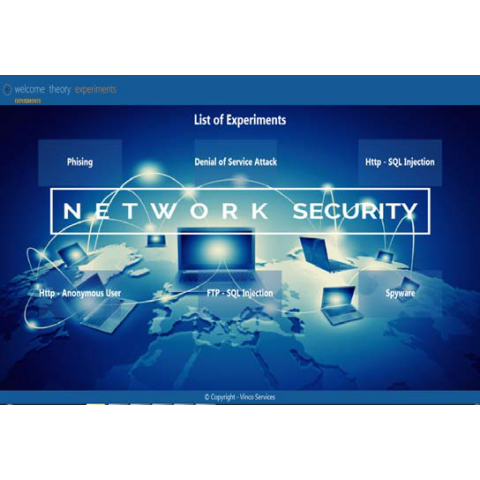 This software has been developed as a learning Tool which gives to some detail about the various threats to present day Internet and email etc. It is a very good Internet Security Simulation and Learning Resource Software. It gives brief ideas about various terms related to internet, web and email threats and security.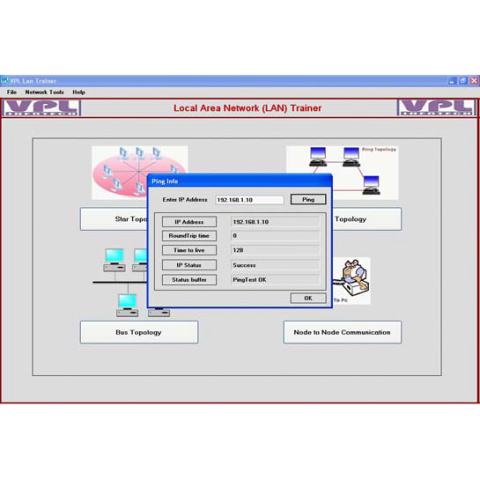 DESCRIPTION
This software tool from VPL Infotech & Consultants is a very useful utility which makes learning various difficult networking concepts easy. This helps in understanding what actually a term in networking means. With its graphic interface and easy to use features make it a must for network study.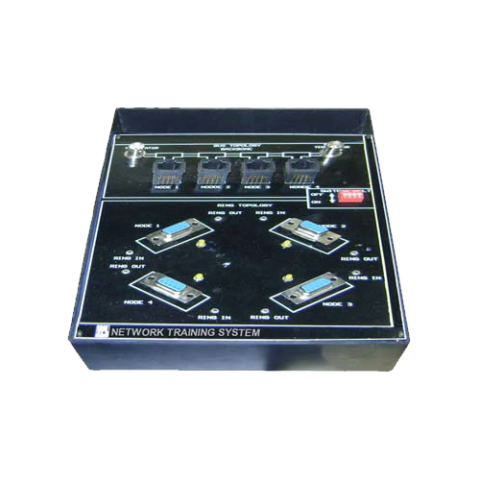 DESCRIPTION
Here is another trainer kit from VPL Infotech & Consultants. This trainer kit is also helpful for students of networking to get feel of some more Networking Topologies. It helps them to understand about basic networking concepts. It helps in studying of Serial Bus Topology and Ring Topology.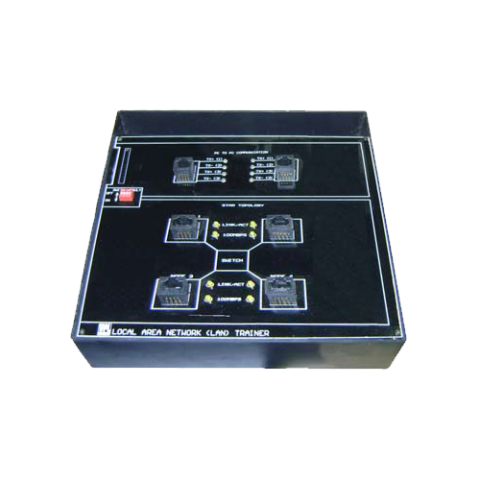 DESCRIPTION
This trainer kit helps students to understand about basic networking concepts and hardware connection used. It helps in studying of Peer-To-Pear and Star Topologies. Also helps to understand various networking protocols